Fashion Technology Trends of the Future
4 min read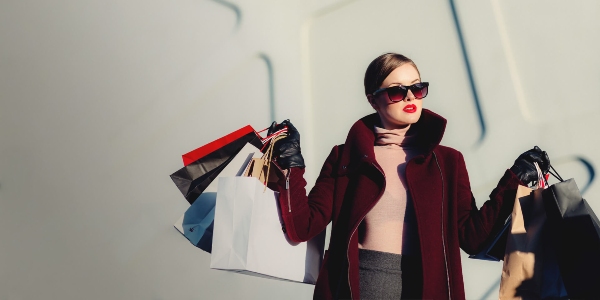 The fashion industry has transformed into a highly technological and technology-oriented environment. Retailers have now advanced past the initial stage of eCommerce by developing visually appealing online sites, integrating payment gateways, and providing extremely quick delivery logistics.
Mariana Joseph of Techfetch RPO (https://rpo.techfetch.com/) , a rpo recruitment firm in the United States, shares her knowledge about getting into the Fashion Industry. She says that getting your foot in this industry is difficult but if you have some creative ideas, then now's an excellent time for doing it because there are uncharted territories with rapidly changing trends where our audience wants something different every day – which can be hard not only keep up on one's toes but also stay ahead of them as well!
There are many new ways to express your style and establish an identity. With the introduction of innovative technologies, may a dress control what you see while wearing its remote-controlled crystals; or even change colours based on how long you wear it! This technology disrupts every aspect of fashion – from trend forecasting to textile design down to customer service. If we consider just some examples in these categories alone, then there's no telling where this industry will go next as high tech continues disrupting and transforming fashion at such a rapid rate!
A User's Experience Online
With 24/7 purchasing at their fingertips, online shopping has made it simple for customers to shop around and compare products. Some of the best-selling merchandise is often sold out in stores before they even have a chance to arrive on shelves! As a result, retailers must now create an immersive experience that entices customers into coming back—and hopefully spending more money with them too.
The traditional brick-and-mortar clothing store is not the only place for finding a good fit. Online retailers are adapting to provide more exact measurements of their products, as well as providing virtual fitting rooms and 3D scanners that allow people to measure themselves from home before they purchase anything. It's estimated that around 20% – 40% of all clothing purchased online will be returned (the waste in time and packing) due to items being too small or large; this number can drop dramatically with these new technologies on hand!
The methods employed by e-commerce enterprises to create and size avatars are only a few of the strategies used. These modern procedures, which include lasers and cameras, make for the most convenient way to guarantee accuracy on sizes delivered.
Shopping Experiences
New in-store technologies are revolutionizing the way people purchase. Magic mirrors provide a personalized experience for customers, giving them outfit advice and demonstrating various colour options on items while you try them on. They also offer detailed information about an item such as production and design anecdotes from designers themselves to give shoppers more immersive insight into what they're buying before making their decision!
Apps That Recognize Fashion
The release of fashion recognition apps will benefit today's shoppers in many ways. First, users can now take a photo and upload it to the app so that they can find out where their desired item is for sale on the internet! This feature saves time by eliminating hours spent searching online or running back-and-forth from store to store looking for what you want; this also means less money wasted as we won't be purchasing items only to learn later down the line that there was an identical product at another retailer with no price difference. Secondly, these innovation has been designed primarily with impulse purchases in mind.
Smart Clothes and Wearable Technology
Wearable technology is making inroads into the world of fashion, and already some clothing will track your movements. Devices like Apple's watch are being used for monitoring health-related data, such as heart rate or breathing patterns while at the gym. The next generation of wearable devices may double as an accessory to a fashionable outfit that can monitor vitals without interrupting your workout routine.
Printing in Three Dimensions
One day you may be able to print an haute couture gown in your homes! It might not happen any time soon, but if 3D printing becomes more mainstream and other clothing manufacturers start adopting the technology as they did with sewing machines.
Computer-Aided Engineering
Fashion is a constantly changing industry, and designers are under pressure to keep up with the newest trends. Yet, this puts more work onto fashion creators who must not only come up with new ideas but also create them quickly so they can be sold months later on clothing racks across America. For these businesses to stay ahead of their competition while meeting customer demands, it's crucial that creative processes are well optimized and streamlined in such a way where there is less waste material produced as an outcome from each design process.
Conclusion:
Fashion designers are always looking for new ways to keep up with the latest trends. They can do this by designing their clothes on computer-aided design (CAD) programs and printing them onto big sheets of paper that they will then go over, finding possible improvements or problems before finalizing everything in digital form. The most progressive fashion firms today use huge touch screens so you can try out different sizes live without having a problem! Read More