Cobots are Now Reinventing India's Fashion and Beauty Industries
3 min read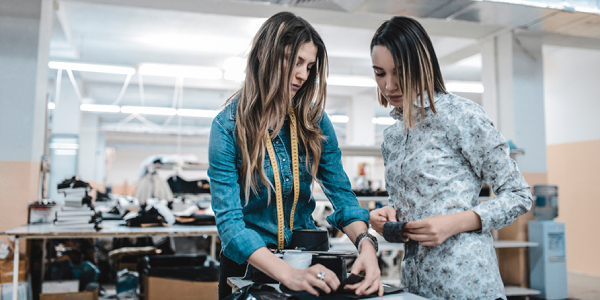 Robots can barely be related with daily life. It is normally seen as big machines working in an isolated environment that carry out complex tasks. That is where cobots differ. Cobots, short for collaborative robots, are literally what they are named. They collaborate with humans in a shared workspace to carry out intricate tasks. Cobots are being widely used in different fields, such as construction and manufacturing, that require extreme labour. But, now, they are being tried in other fields, quite unconventional for the inclusion of advanced technology, such as fashion and beauty industries, where they are performing the tasks of stylists, makeup artists, and so on. Avishkaar, SoftWea Automation, Grey Orange, Hanson Robotics, Adidas Speedfactory, and Universal Robots are the companies that have worked towards making sure that the collaboration happened.
How Cobots Can Help
India is a country that highly supports automation as most people, especially of the younger generation, believe that technology in any field can help improve productivity, security, and innovation. There are very few people in the country for whom robots and automation do not pique their interest. Therefore, inclusion of robots actually act as a bridge even for people who barely have any knowledge of the beauty industry.
Fashion and beauty industries are the sectors that usually do not stand a chance for errors. And therefore, the addition of cobots can be of great help. In the industry, cobots carry out a variety of jobs, ranging from sewing to applying makeup. Their flexibility, light weight, and being user friendly work well for employees in the industry who carry out tasks that are expected to be accurate, repetitive, and sometimes dangerous.
Role of cobots in Fashion Industry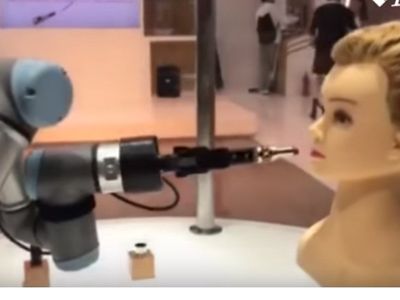 Cobots have been introduced to the fashion industry with the aim of making the tasks, usually done manually, easier and to add to the efficiency of the employees.
India is known to incorporate an array of embroidery in its clothing. This is done manually by the weavers and requires hard work. Cobots can lend a helping hand to the weavers in carrying out the tiring and complicated handiwork required in Indian embroideries, which include Phulkari, Kantha, Chikankari, Zardosi, Aari, etc. This allows the weavers to shift their focus to being creative and bringing up new and unique ideas and designs. Other areas of the fashion industry that cobots have been assisting include sewing, handling textiles, spraying on jeans, etc.
Check Out Here – About the role of cobots in beauty industry.
Role of Cobots in Beauty Industry
Beauty industry is always in need of skilled makeup artists, who can do their work well, while keeping up with the latest trends. Their job usually draws flak from the audience when not done properly. Cobots can, therefore, be of big help to the makeup artists, in accurately applying makeup.
Their role can also cause quite an impact in the film field. Sometimes, actors require hours of makeup to make them look convincing as the character they are supposed to play. This can be excruciating for both the actor and the makeup artist. Also, to keep that particular look through the shoot is another story. Cobots can assist the makeup artists and help them lower the number of hours required for applying the makeup. They can also help in maintaining the look on a daily basis until required.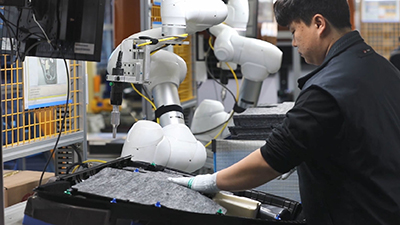 Apart from the above-mentioned roles, cobots are also involved in serving at restaurants, polishing jewellery, making flip flops, and so on.
Combining technology and fashion is something new. Rather than reinventing fashion and beauty industries, it is also a way to redefine robotics putting their advantages, such as ease of use and simplicity, to use to extend their limits beyond technical fields. When you analyse, it feels like the right thing to do as cobots work together with the regular employees within the same workspace. The employees do not have to feel threatened because they are simply sharing their tasks rather than being replaced. It also helps the jobs of the employees become easier as cobots are capable of performing complex tasks that, otherwise, require lots of effort, when done manually. It is not wrong to say that cobots can be the makeup artists of the future as the way their role has worked in the industry so far indicates that they are here to stay.